ANZ Reporting Suite 2021
For ANZ, there is no culminating moment when they lean back to survey all they have built. Their ongoing evolution as a trusted bank for Australians and New Zealanders was neatly expressed by their CEO as 'The Bank We're Building' – a theme ERD used in developing the 2021 reporting suite.
Speaking to this future-focus is our hero image of parents helping their child ascend steps. Removed from typical bank imagery, it charmingly represents how ANZ supports people's financial wellbeing, and in turn the success of future generations.

Every aspect of the suite speaks directly to the bank's overarching purpose; to shape a world where people and communities thrive. Using repeating motifs, we highlighted the three pillars of ANZ's evolution as a bank shaping a better world – technology, customers, and the future.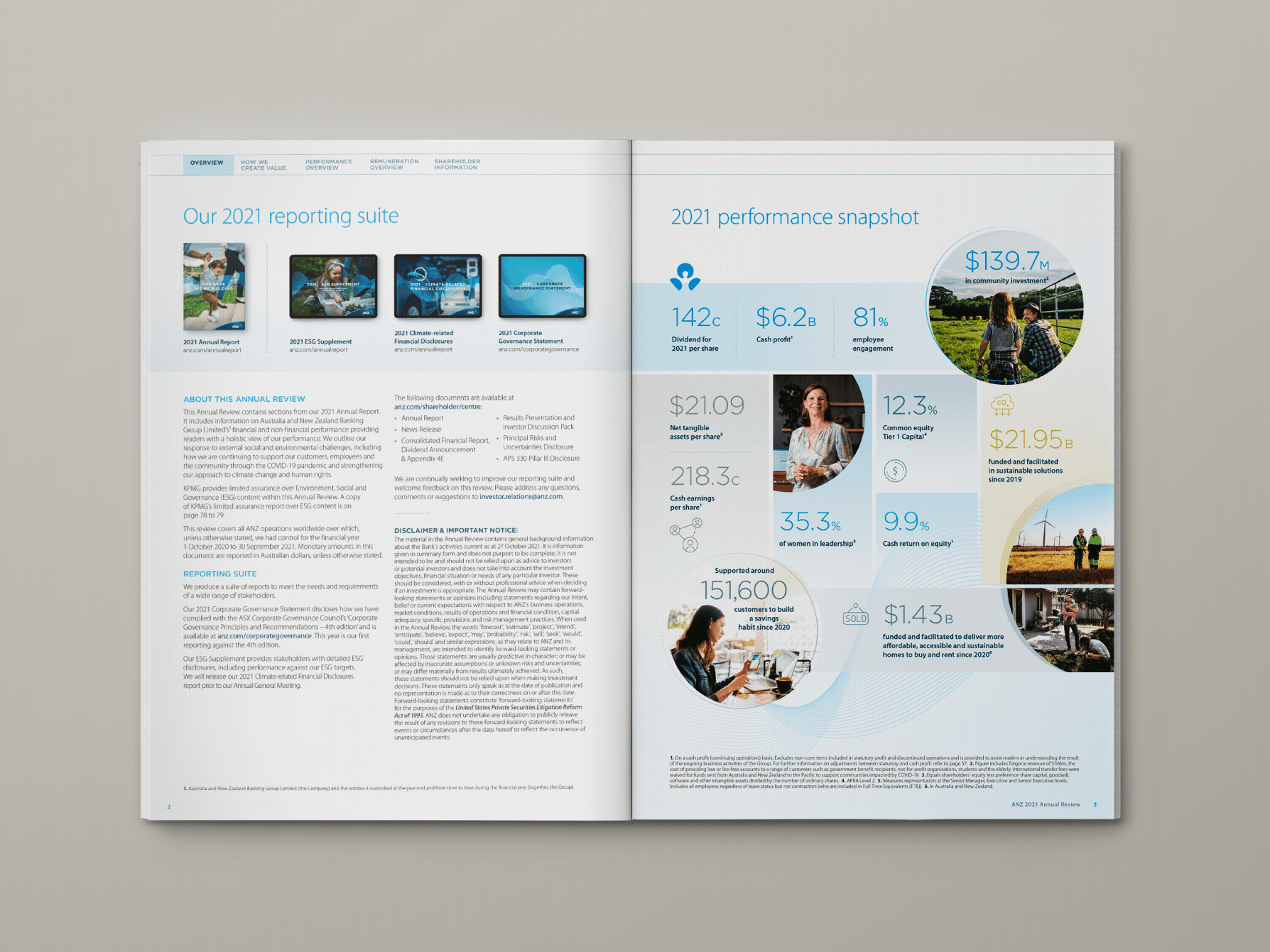 For example, a keyline wave used throughout suggests ANZ's technological advances, particularly as a more sustainable and digitally accessible company during the pandemic. This is evident in both print and digital versions of the reports, which remain visually consistent.