ANZ Reporting Suite 2023
As ANZ continues to enhance its offerings, it remains guided by its purpose statement to shape a world where people and communities thrive. This year's report captures this narrative through an elaborate illustration demonstrating ANZ's ability to adapt to the needs of customers in changing times, while showcasing the bank's range of services and products.
Crafted by Fuller Studio, the illustration took center stage in the main reports and across both print and digital applications. The objective was to create an imaginative ecosystem that vividly depicts ANZ's connections with communities through various touch-points. The illustration had been carefully considered to highlight ANZ's offerings within a single image and then strategically cropped to highlight relevant topics on the covers of the Annual Report, Annual Review, and ESG Supplement. 
For the printed report, we introduced a gatefold on the cover to house the theme message and reveal the illustration on the opening spread. Additionally, we enhanced the reader's experience with an interactive element using Adobe Aero software. This allowed readers to engage with augmented reality using their smart phones to explore the key elements and refer them back to the ANZ website.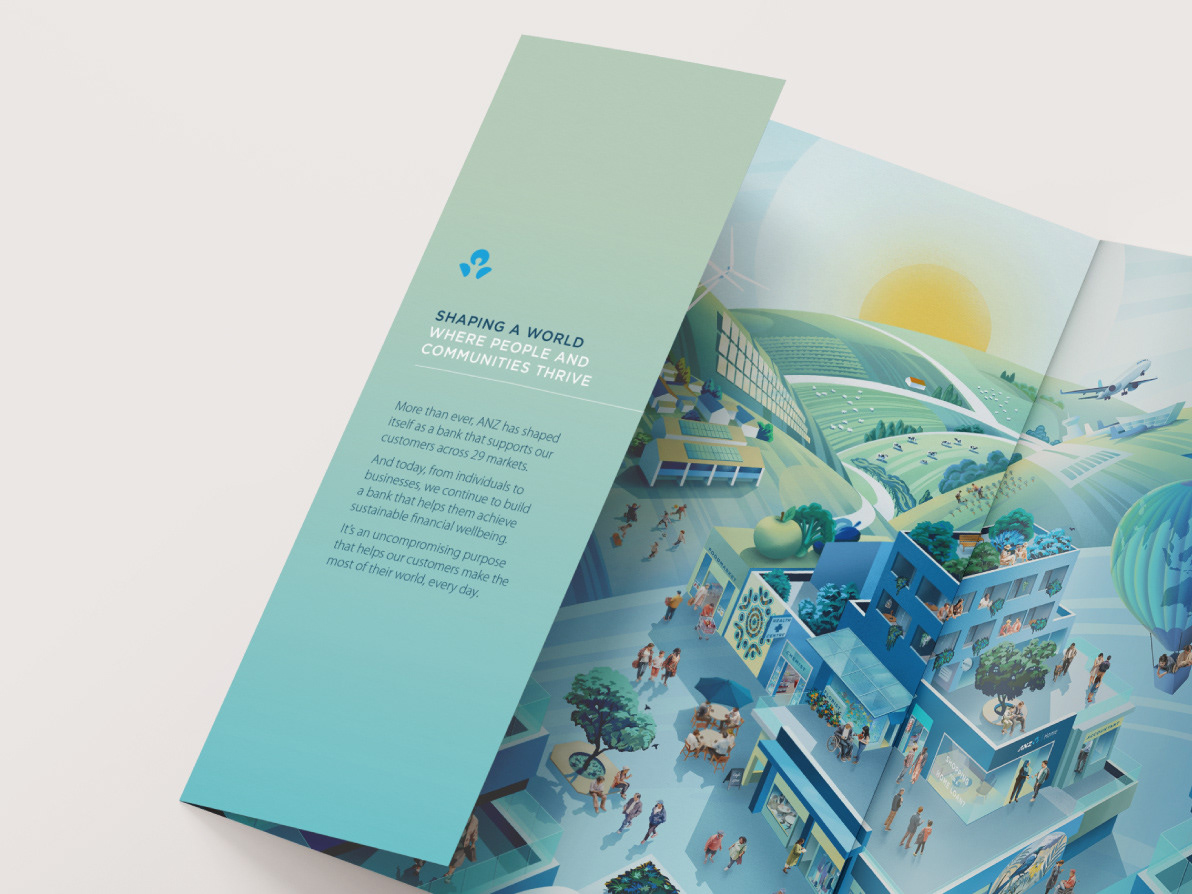 We introduced gradients using ANZ's colour palette to infuse the energy and positivity from the main illustration across the internal pages. Complementing these gradients we also crafted a set of abstract graphics that subtly reflected the hills in the hero visual to reinforce the theme and form a cohesive design.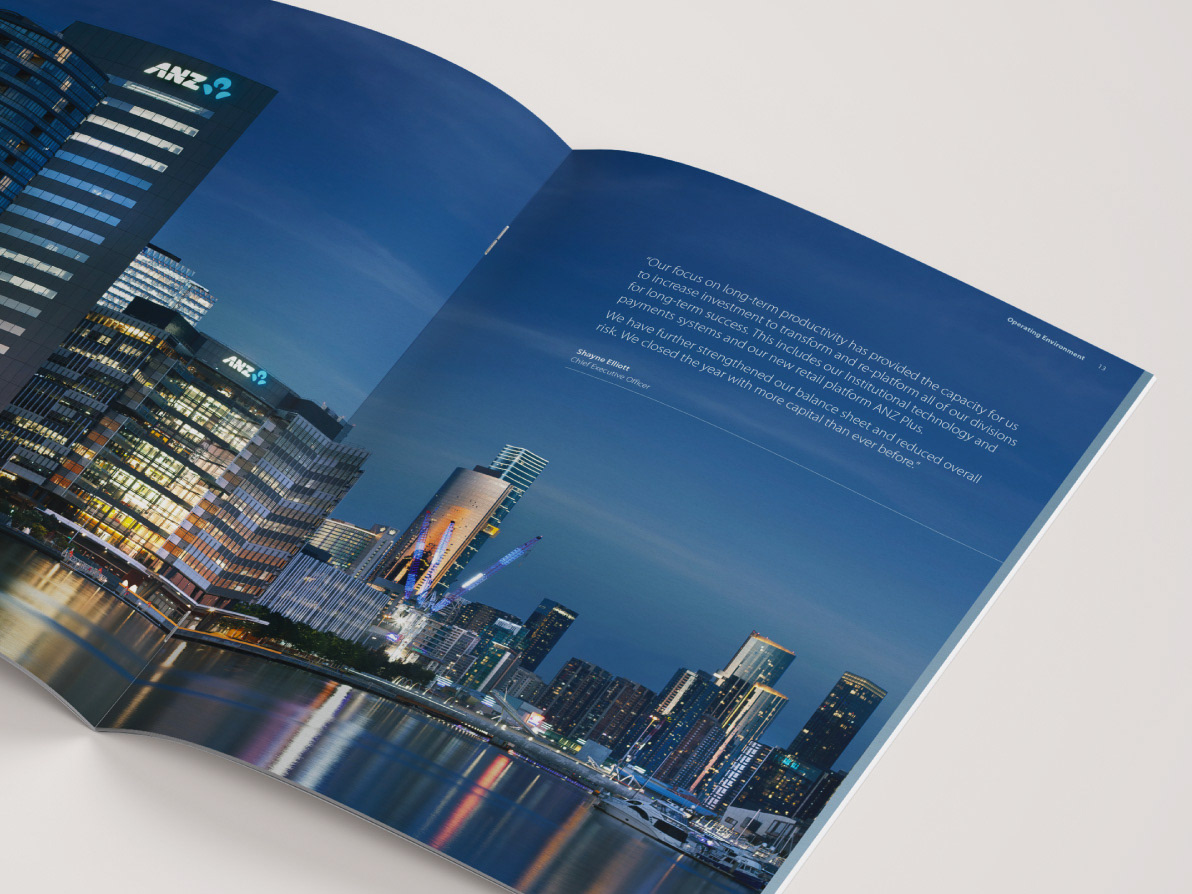 Adopting a minimalist approach this year, we successfully achieved a harmonious and comprehensive design that seamlessly extended to all reports, including the ESG Supplement, across both print and digital mediums. Emphasising the community aspect of the ESG reports, we included a subtle variation of the illustration which incorporated a piggy bank to symbolise financial wellbeing.
Beginning as a simple sketch and transforming into a full-color immersive world, we enjoyed working with Fuller Studio and seeing their process to create this significant piece of artwork. The following images offer a snapshot of the illustration's evolution leading to the final outcome.
Throughout our longstanding 19-year partnership, ERD has been entrusted with providing design and communication services for ANZ Annual Reports since 2004. We take pride in our continued collaboration and are thankful for the opportunity to contribute to the success of this esteemed company.