ANZ Insight Booklet 2023
In late 2022, ANZ initiated a bid for Suncorp Bank, a Queensland-based institution. ANZ's CEO, Shayne Elliott, considers this move a strategic investment in the state of Queensland, presenting an exciting opportunity to enhance customer experiences for both organisations. To provide clarity on the rationale behind this acquisition, ANZ collaborated with Adept Economics to create a comprehensive insight booklet titled "Queensland: Future State."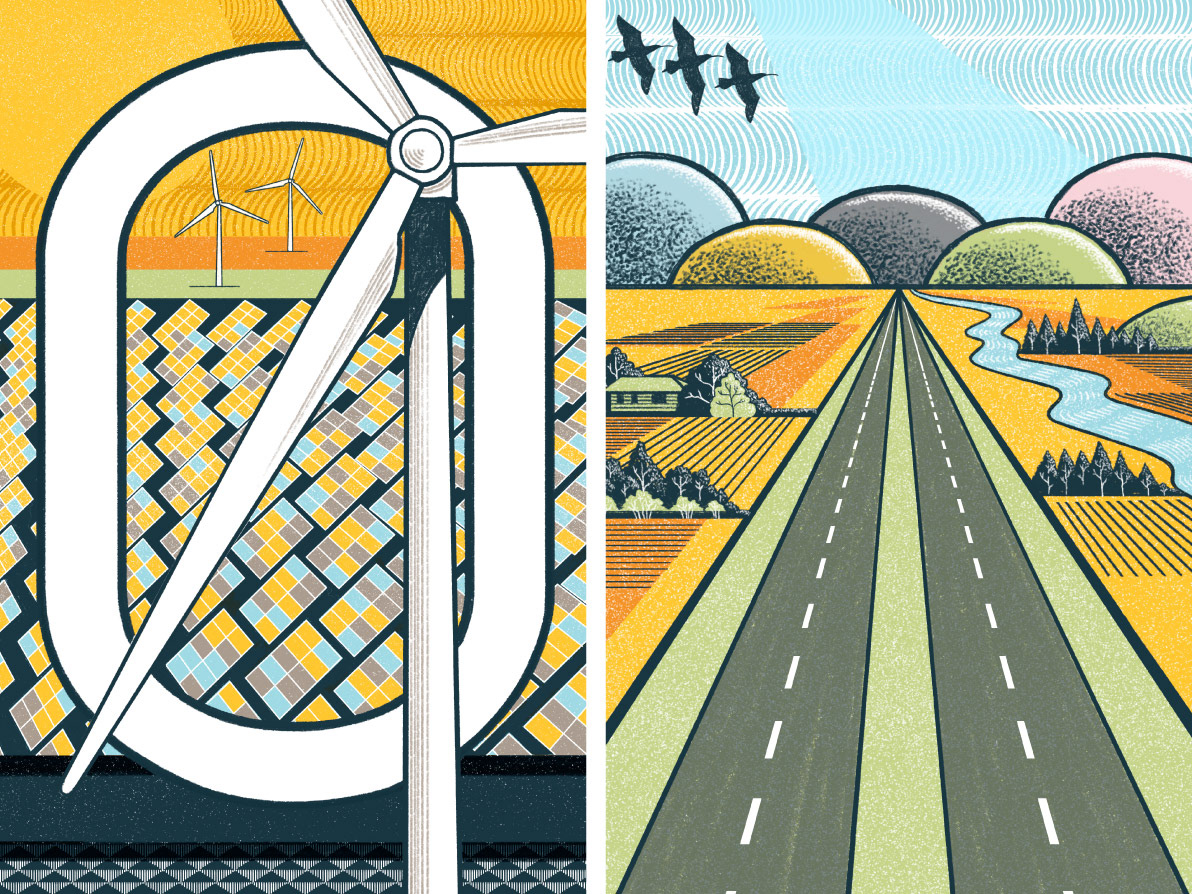 Working in conjunction with Stephen & Dianne at the Fuller Studio, we transformed key research findings into a visually engaging report. The primary objective was to craft a series of illustrations, that are 'pieces of art', that would complement the report. 

By adopting a simple grid and clean design for the rest of the booklet, we allowed these illustrations to take centre stage and seamlessly narrate the cohesive story for the our key target audience while remaining insightful.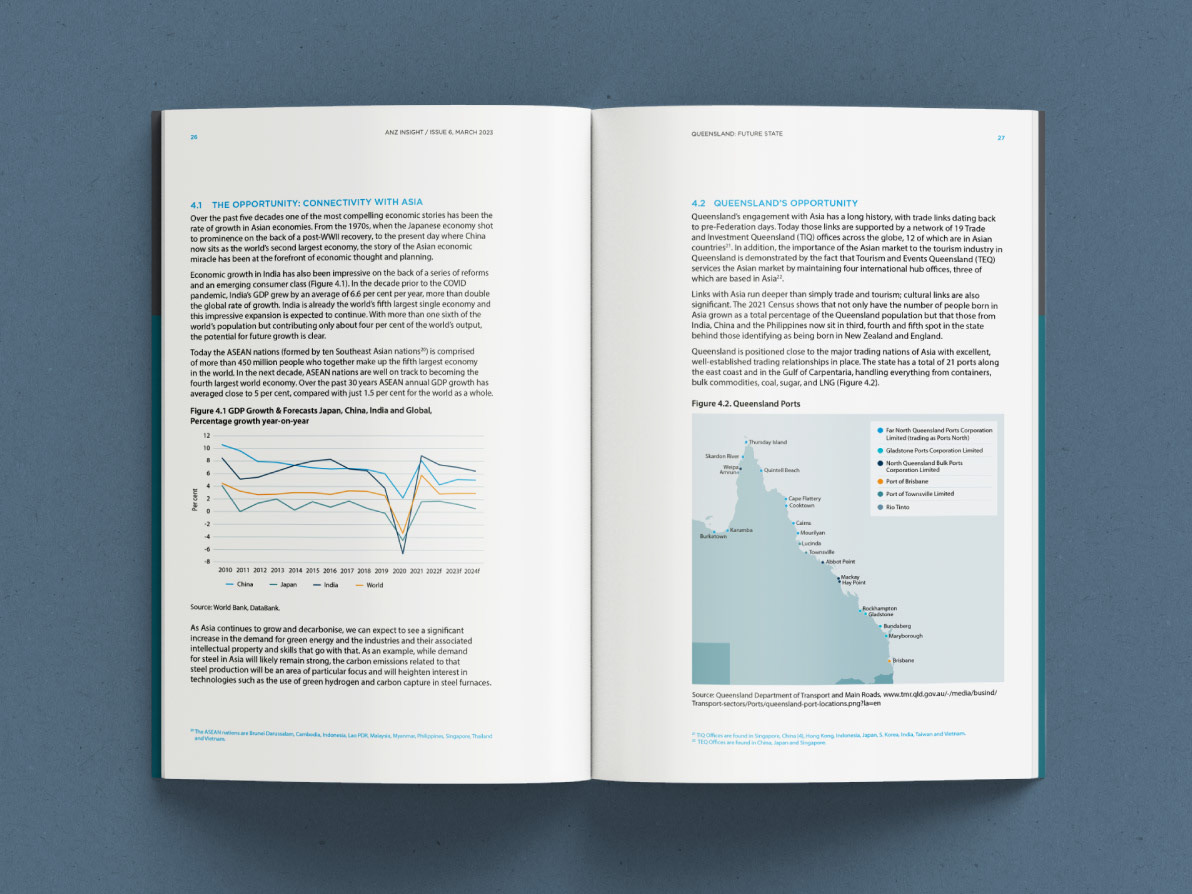 A traditional woodblock printmaking style created an abstract and organic aesthetic that seamlessly merged modern, graphic, and textural elements. Through this approach, the illustrator brought the report's central themes to life with a vivid graphic representation that intriguingly resonates with the Queensland landscape. This formed a nice visual contrast against the white cleanly-structured, copy-intensive pages.