BlueScope Reporting Suite 2021
Never a designer to shirk a challenge, ERD, while working in lockdown isolation, undertook to collaborate with our client and Hulsboch on introducing BlueScope's refreshed brand identity across its Annual Reporting Suite.
The new approach to publications design and image treatment resulted in a visually strong and bold suite of documents. These included the Sustainability Report, Annual Report, Modern Slavery Statement, Tax Contribution Report, Climate Action Report and ancillary items.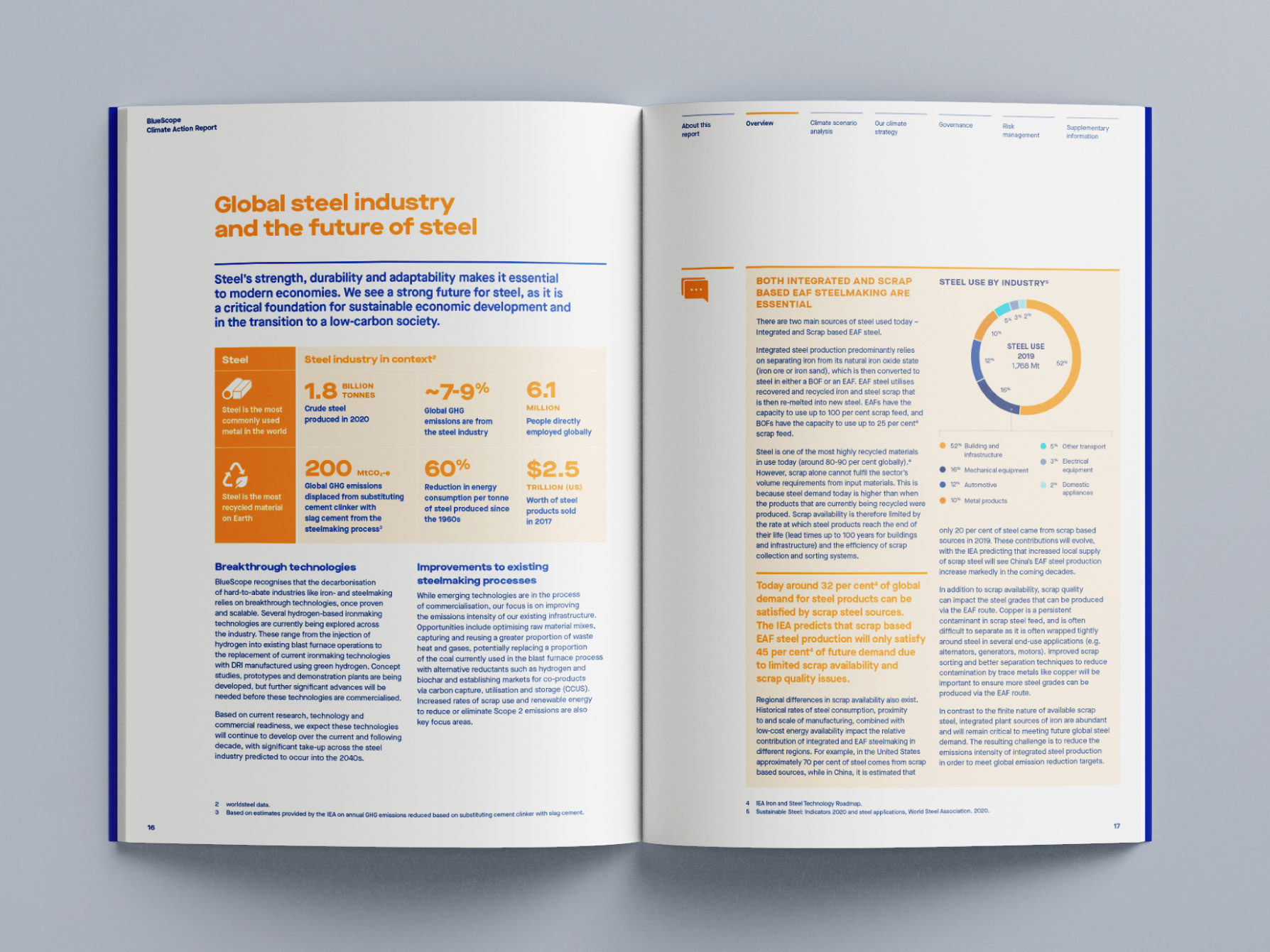 Apart from the overall impactful design, we incorporated a plethora of graphic elements to communicate key findings, including a comprehensive Value Chain diagram representing all that BlueScope does to create value through its steelmaking process.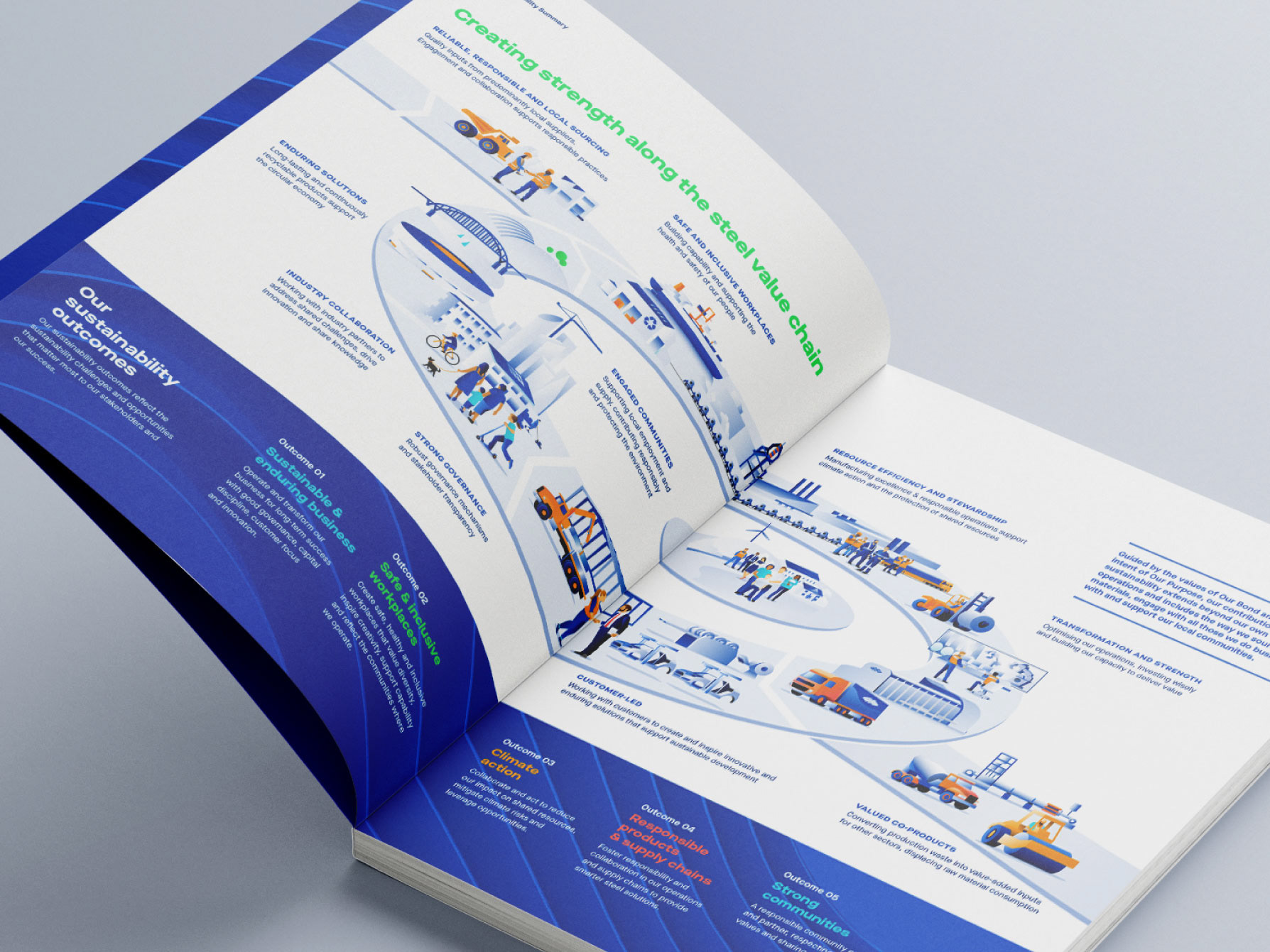 Once again, we displayed our refined ability to produce corporate reporting for both print and online mediums.