Noel Jones Brand Identity
A mainstay of Melbourne real estate for over 40 years, Noel Jones was perceived as a little staid – in desperate need of a brand refresh. It needed to reflect today's business, its new people, and be grounded in authenticity, reliability, and a down-to-earth personality.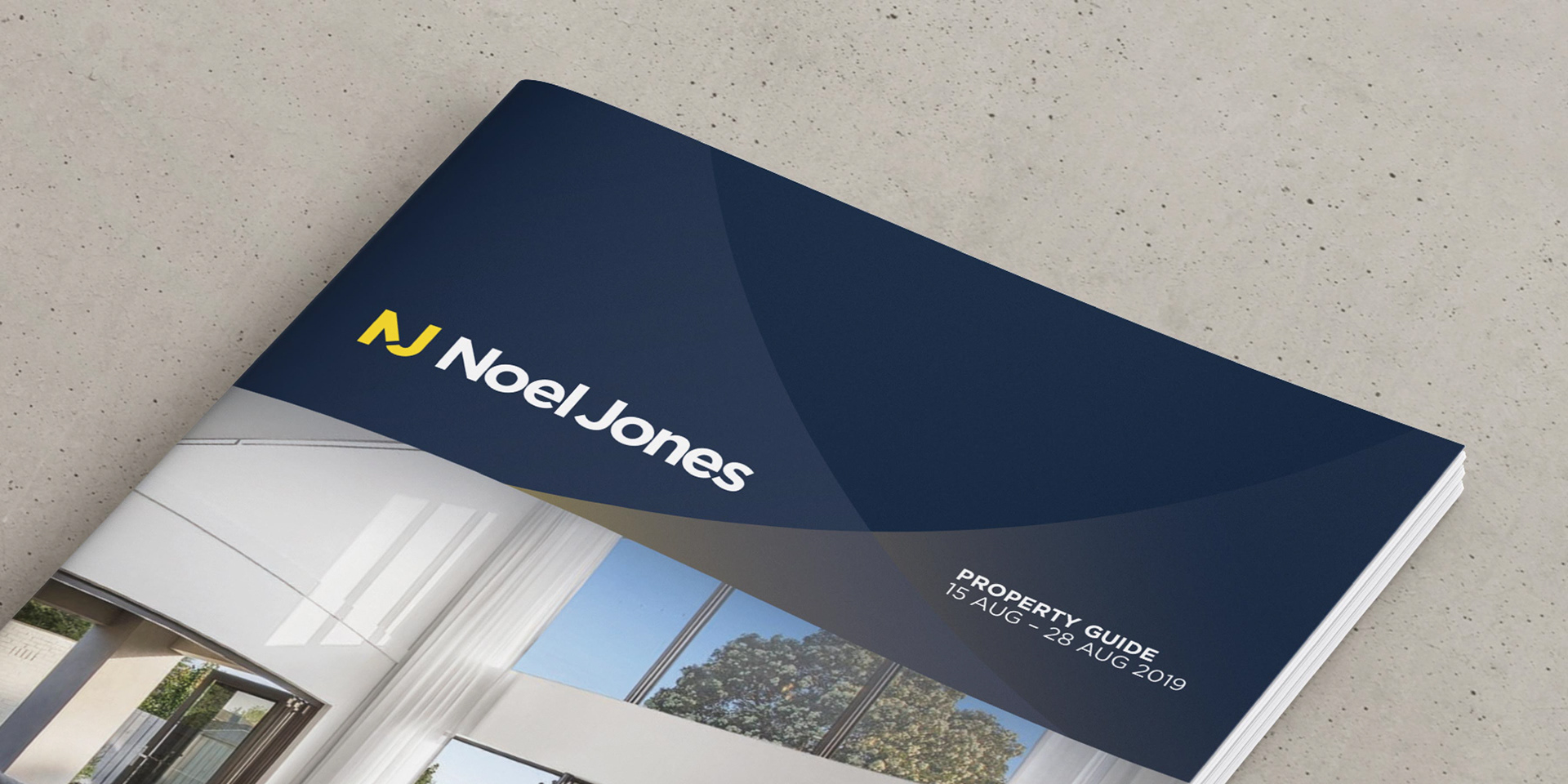 ERD, as an experienced real estate creative agency, worked to achieve consensus across a broad range of Noel Jones executives and franchisees. We interrogated the brand's critical needs, then developed a clear and simple monogram using connecting type forms and strong, contrasting colour. The result is an asset that is accessible, uncomplicated and highly adaptable.
The monogram, now with feet planted firmly in the current century, was effectively applied across auction boards, brochures, street signage, and online and printed collateral. ERD also carefully referenced the existing colour palette of yellow and navy, a contemporary and ownable combination in a crowded and competitive market.