Performance at the Limit Brand Identity
An initiative of our long-standing client Metro Trains Melbourne, Performance at the Limit is one of the most unusual but exciting projects ERD has worked on.
A high-performance training program which challenges corporate teams to experience the intense pressures of the race track pit lane, Performance at the Limit invites participants to take on the dynamic Pit Stop Challenge, featuring an actual Jordan Grand Prix racing car.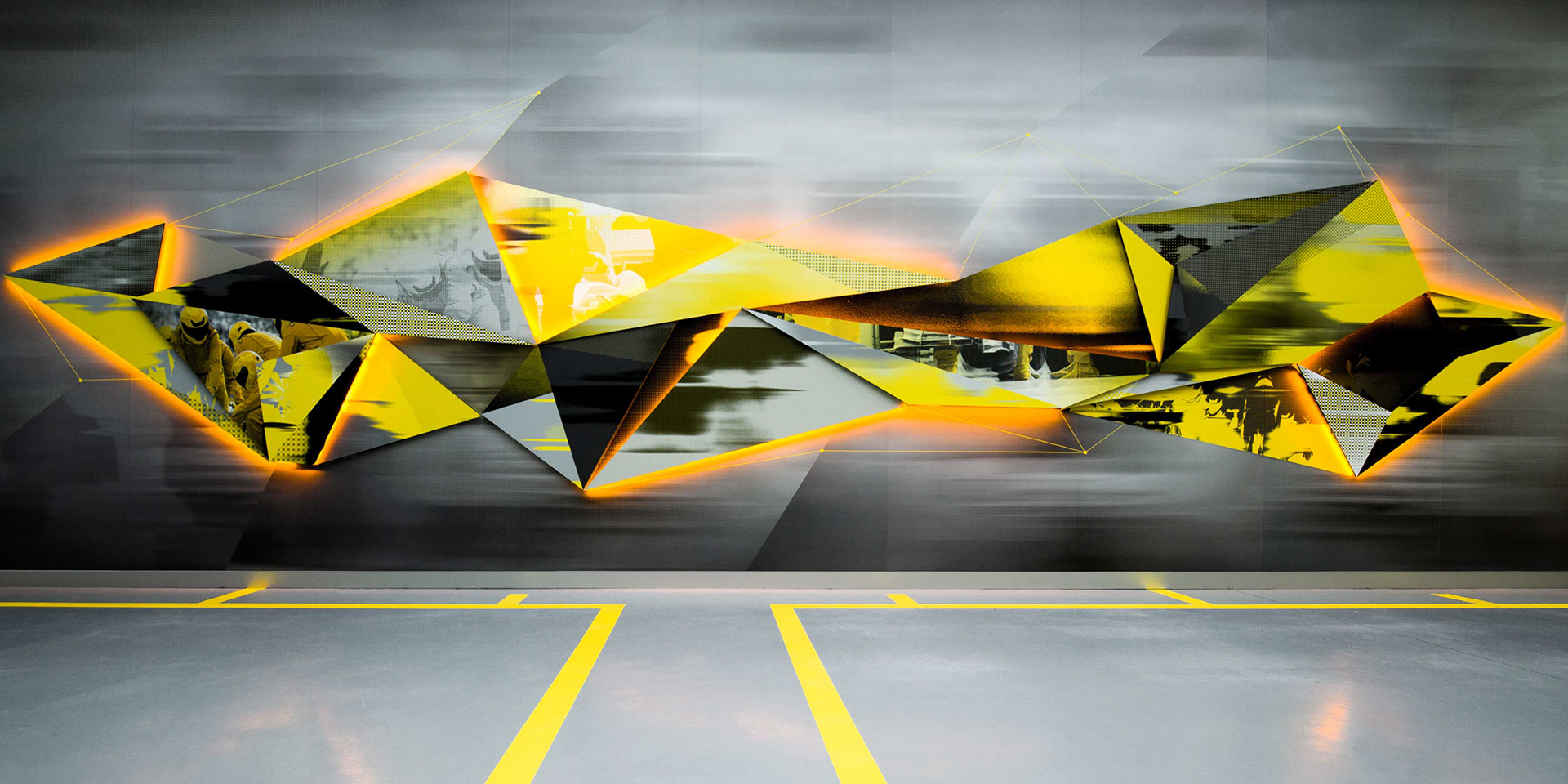 The bold identity in striking black and yellow was designed to evoke the excitement and speed of Formula 1 racing, and was applied across permanent environmental signage, temporary launch signage, printed materials, and animated graphics for use in presentations and online.